According to the National Cancer Institute, nearly 20,000 women in the U.S. will be diagnosed with ovarian cancer — which encompasses the ovaries, fallopian tubes, and the primary peritoneum — and nearly 13,000 are expected to die from the disease in 2022.
Despite clinical guidelines advising against intensive or invasive end-of-life care, more than half of patients with terminal ovarian cancer will receive a least one aggressive intervention near the end of life — such as undergoing chemotherapy treatment, being admitted to the intensive care unit, or being admitted to hospice, at such times that, research shows, these interventions wouldn't help prolong their life and would actually worsen their quality of life.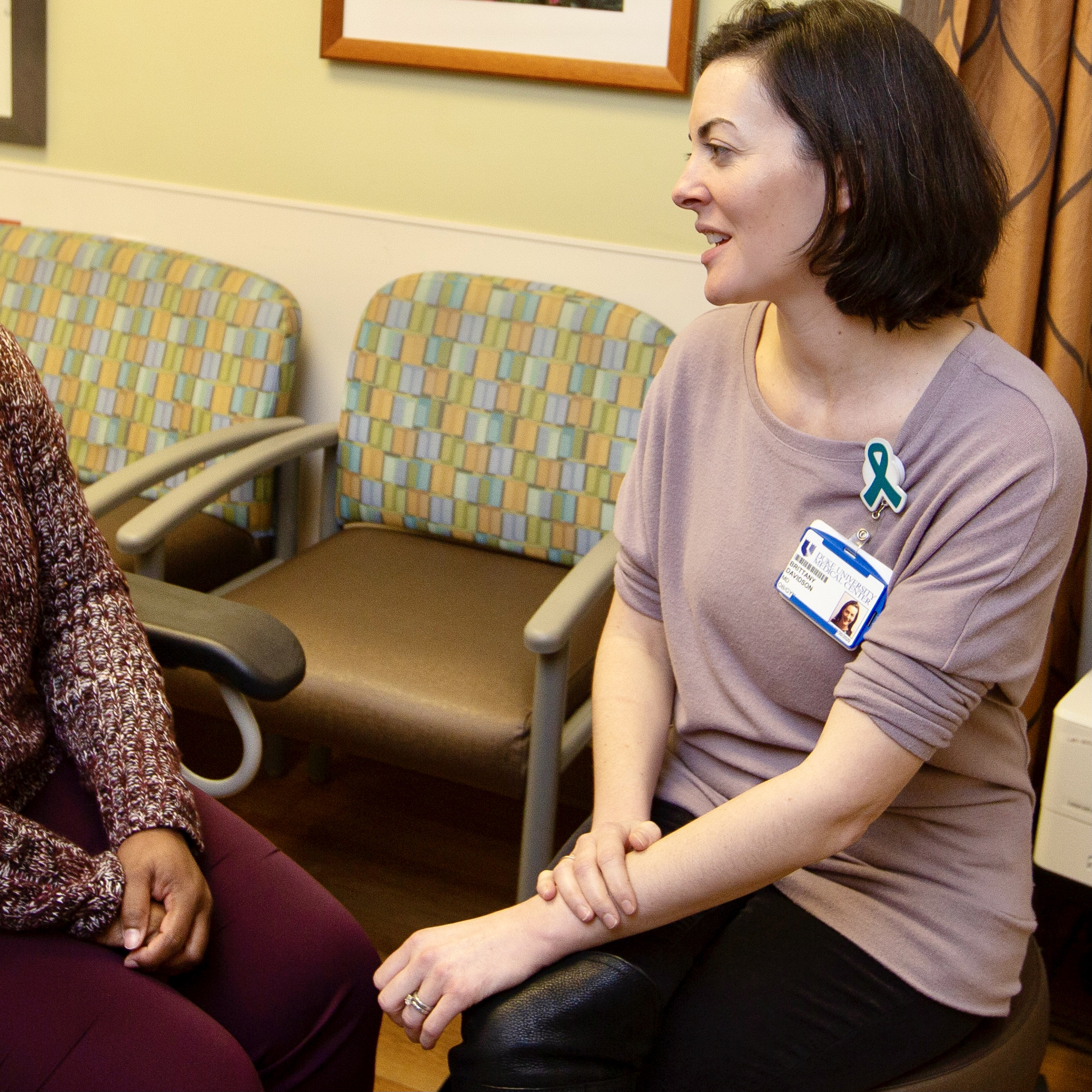 According to Duke Cancer Institute gynecologic oncology faculty Brittany Davidson, MD, and Laura Havrilesky, MD, as well as University of Colorado Anschutz Medical Campus faculty Carolyn Lefkowitz, MD, there is often a lack of understanding or absence of communication about palliative care options and reducing aggressive end-of-life care.
"What we should be striving for near the end of life is goal-concordant care, focused on the delivery of medical care in line with an individual patient's values and goals for treatment and respecting any limitations delineated by the patient. For the majority of patients, aggressive end-of-life care is not
what they want," they wrote in an editorial for the March 2022 issue of JCO Oncology Practice (originally published online on Nov. 8, 2021).
The editorial was published as a companion piece to a JCO Oncology Practice article by the University of Michigan, Ann Arbor, MI, and Wayne State University researchers on the role of "physician influence" on aggressive end-of-life care in women dying from ovarian cancer.
Lead author of the editorial Brittany Davidson, MD, a DCI gynecologic oncologist, associate professor in the Department of OB-GYN, Division of Gynecologic Oncology, and the director of gynecologic oncology fellowships, shares how she and her colleagues at Duke are approaching goal planning, palliative care, and end-of-life care in the clinic in this Duke Cancer Institute/Duke Division of Gynecologic Oncology Q & A feature.